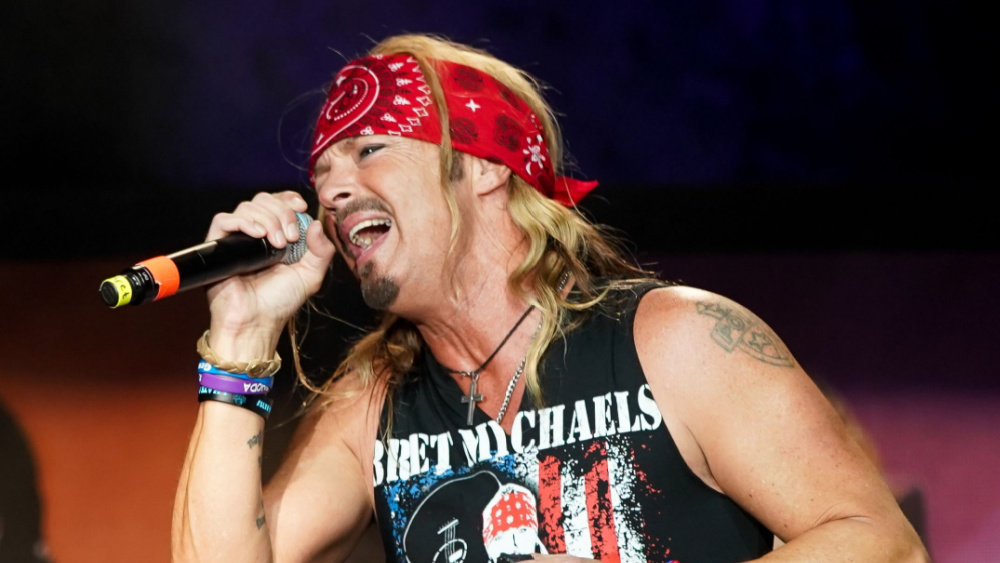 Bret Michaels will launch his 'Parti-Gras 23 Tour', making stops at a dozen amphitheaters across North America next summer with help from Night Ranger, Jefferson Starship and other special guests. Bret said the tour will kick off in Detroit in July.
Said Michaels: "If you poured it into a bowl, it's the spectacular show of Kiss, the fun party of Jimmy Buffett and some Pitbull high energy, just good party party rave. And then a little Bret Michaels thrown in there for a little pepper on top of everything. It's unique, never quite been done before. I said I want to throw that party starting in the parking lot, into the building, let fans have a chance to be on the side of the stage, they're doing the 'Dress Like Bret' karaoke contest, it's like a carnival of fun and awesomeness, right? And the music we're playing in between, we've got DJs spinning, everything is meant to be a party from the time you get there till you end. It's gotta be all killer, all hits, no filler."
Michaels also shared there would appearances from artists including Sugar Ray singer Mark McGrath and former Journey frontman Steve Augeri, and also noted that it will be the David Freiberg and Donny Baldwin lineup of Jefferson Starship included on the tour, not Mickey Thomas' Starship. The Poison frontman also promised "special mystery guests" throughout the tour.
Editorial credit: Debby Wong / Shutterstock.com