HARMONY IN THE STREETS IS BACK!
We are pleased to announce that once again, the Sheriff's Office is hosting Harmony in the Streets day camps. This year we will be hosting five weeks of camp at various schools throughout the county. The camps are open to all kids ages 6-12. We have room for 65 children at each camp. Camps fill up quickly and once they are full we will start a waiting list.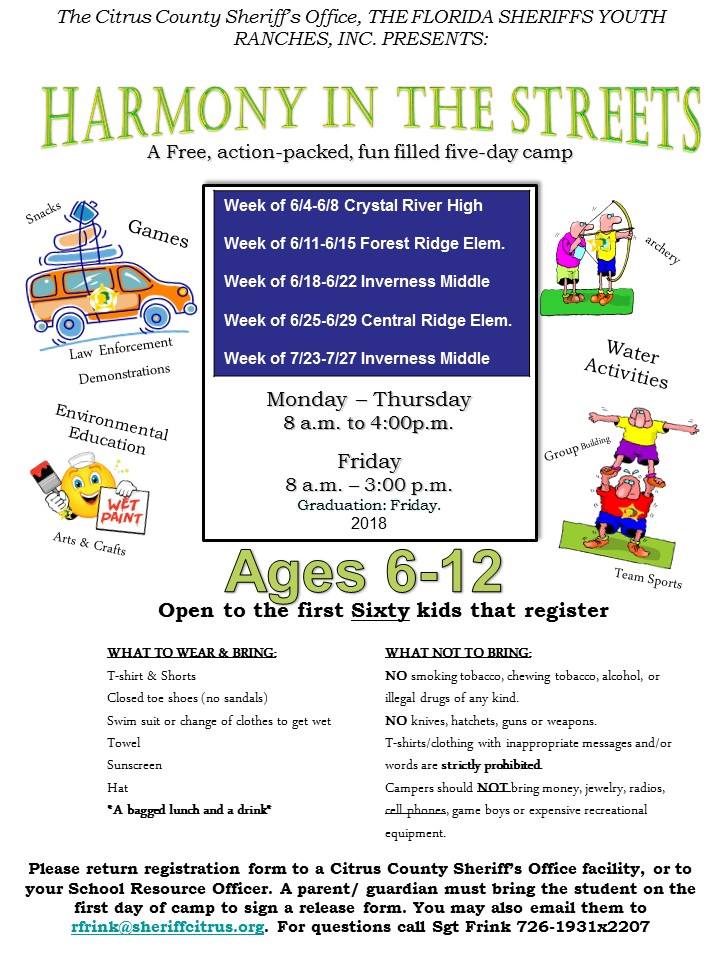 To register, visit http://www.sheriffcitrus.org/ and click on the Harmony in the Streets flyer to print the application.