Live on Location @ Pre-invasion Celebration at River Ranch Bar & Grill! Our sister station Citrus 95.3 is broadcasting live and Classic Hits The Fox 96.7 will be there ready to paaaaaarty!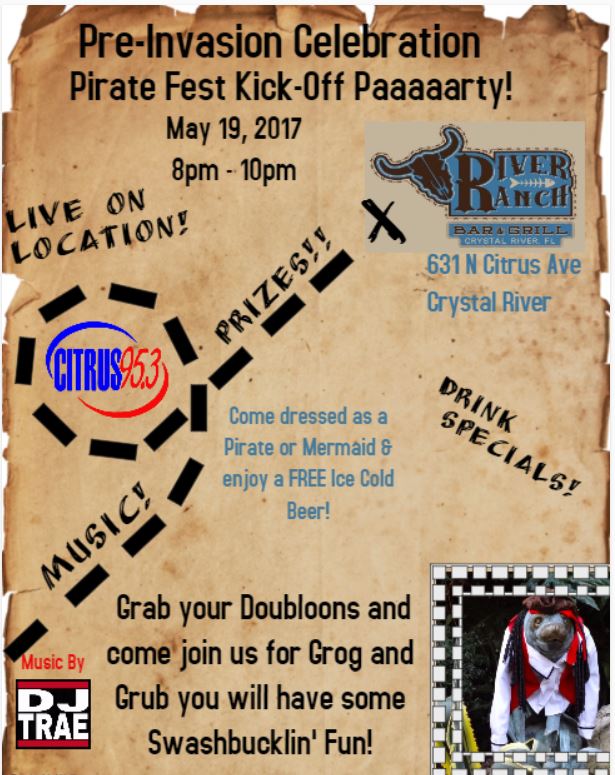 Attention all Pirates, Mermaids & landlubbers, all hands on deck! Ye be wise to join us on May19th for the pre-invasion celebration!! This is the offical party to kick off the Kings Bay Pirate Fest!! So come on out dressed up as a Pirate or a Mermaid and enjoy an FREE ice cold beer! There will be music by DJ Trae​, games, drink specials & plenty of pirate booty to be won!
The Pirates are invading Citrus Ave from Kings Bay Park up through Heritage Village on May 20th at high noon!
So join us at 8pm May 19th as we gear up for the BEST Pirate Parrrrty in Citrus County!!
For more information:
https://www.facebook.com/events/1776911879002229/