Join us January 20, 2017 At the Rock Crusher Pavilion for a great concert featuring  "The Machine" as they perform Pink Floyd with a  Light Show! Dark side of the canyon!
There will be beer, wine and food available! Doors open at 6pm,  music starts at 7pm!
Tickets are sold in advance $20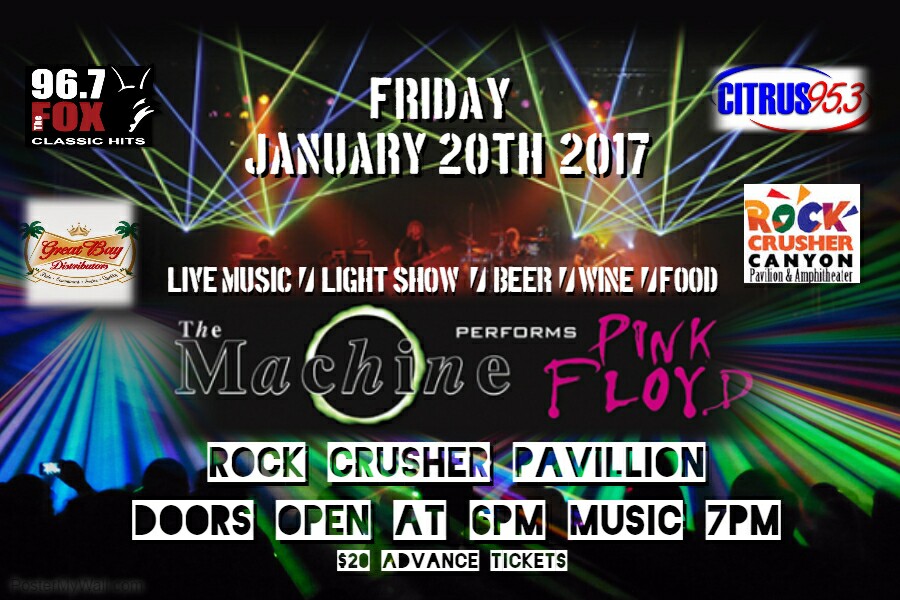 America's top Pink Floyd show, has forged a 25 year reputation of excellence, extending the legacy of Pink Floyd, while creating another legacy all their own.
The New York based band focuses on making every show an authentic Floydian experience for their fans. Known for performing a diverse mix of The Floyd's extensive 16-album repertoire (complete with faithful renditions of popular hits as well as obscure gems), The Machine's stellar musicianship, dramatic lighting and video, and their passionate delivery sets them above and beyond the rest.